Your retainer not only holds your appointment on the calendar and covers your three hour photo shoot
but can also be used to purchase six 8×12 files of your choice. No additional purchase necessary.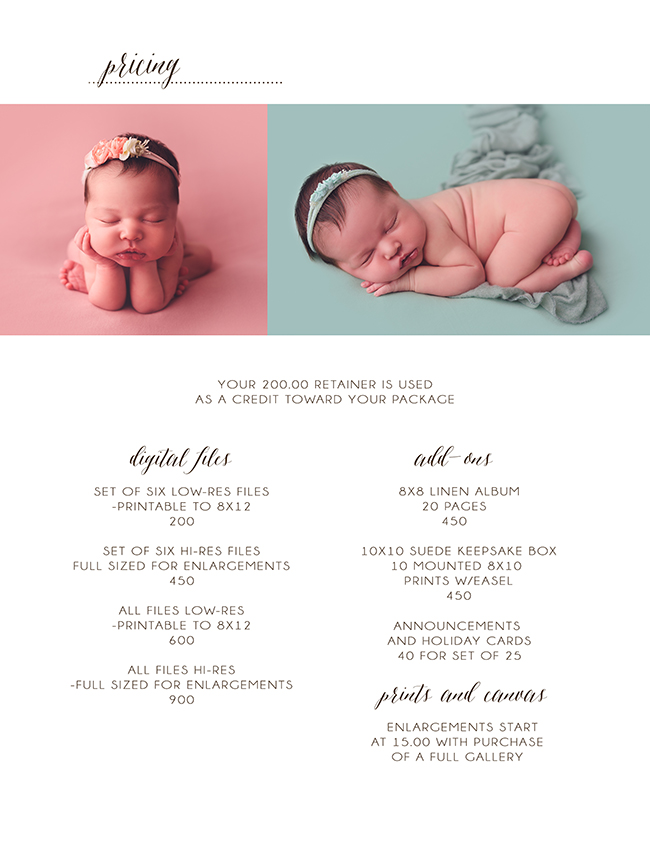 All purchased galleries are loaded onto an online program for instant downloading by you and your family and friends, 
easy online orders from my professional lab should you desire it and the site will be there for your use as a file backup for ten years!